Another Reunion has come and gone! We had 40 classmates, plus guests who attended our 55th! It was great getting to visit with everyone.
Although the numbers were less, the spirit and love of our classmates remain. We continue to recognize how fortunate we were to grow up in the 50's and early 60's --
it was definitely the "best of times"!
---
I want to take this opportunity to recognize those who helped with the planning, etc.
Kaye Phillips worked with the Holiday Inn setting up the block of rooms for the class
Nova Sherman & Kathy Norris for making sure we had food Friday night and Saturday at the luncheon
Bill & Kathy Hayes who took care of getting the information mailed (although Kathy said Bill didn't help much--ha!!)
Neysa Carmichael created the lovely table decorations at the Saturday night dinner
Frank Sikes, who provided us with a great program Saturday night.
Brenda Perkins did a beautiful job with the ribbon memorial for our deceased classmates
THANK YOU ALL SO MUCH!!
---
The past several years when a classmate passes, our class has made a donation in their name to the PHS Ex-Students Memorial Scholarship Fund. A note is then sent to the family to let them know of the memorial.
Close to $400 was donated Saturday night just for that purpose!
The Ex-Student's Association gives four scholarships a year to deserving PHS graduates.
This is what Brenda made in honor of our deceased
classmates, signifying The Empty Chair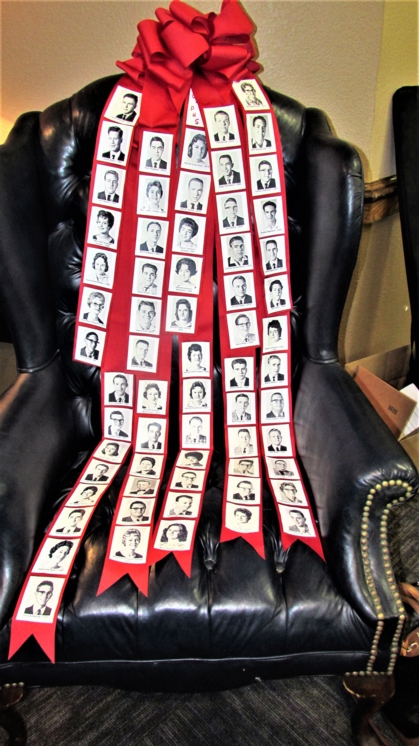 The Empty Chair
We gather here, a class once more
To reminisce, like years before
Upon the days and joys we knew
Before our school-aged time was through
Yet, as we meet, with memories near
We think of those, always held dear -
Our friends and classmates, passed away
To be with God, every school day.

They sit at desks, resting on clouds
Surrounded by angelic crowds
Where they shall be forevermore
The friends and schoolmates we adore
They'll be with us in every prayer
Until the day, we join them there
Within the walls of Heaven's class
Where friendships formed shall always last.
Visit the "In Memory" page to honor
our deceased classmates by posting
a remembrance on
their memorials.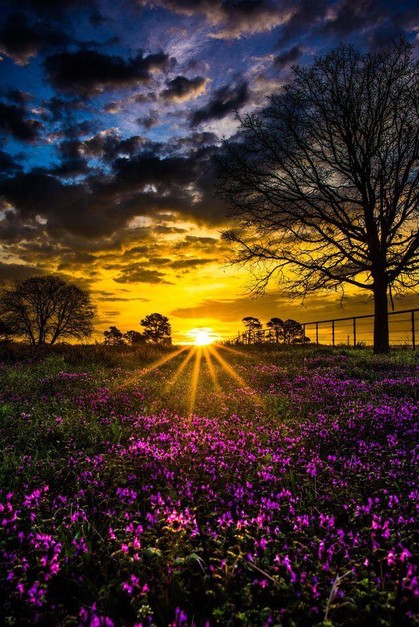 Elvis stopped by for a visit!!!
If you are a visitor here and are interested in starting a great website like this for your own class, family, church, etc. click
here
to learn all about how to get started. It is easy and fun -- and our site receives
monetary credit if you do!!!