To the official home site of the Plainview High School Class of 1962
Here you can enjoy renewing old friendships and catching up with what has been happening with your classmates over the past 50 plus years!
Don't be bashful -- just jump right in. It's all about participation!! That is what makes a site like this successful.

From the Herald . . .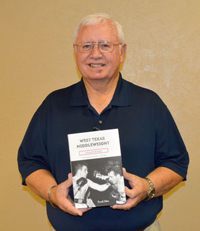 Book Chronicles Life of Boxer LaVern Roach
By DOUG McDONOUGH
In the years during and immediately after World War II, two professional sports battled toe-to-toe to become America's favorite – Major League Baseball and prizefighting. While baseball eventually won out, it wasn't until after boxing lost one if its brightest superstars – Plainview's very own LaVern Roach.
Plainview native Frank Sikes spent five years researching and writing an autobiography on Roach who was one of prizefighting's most popular figures of the period, both inside and outside the ring. Published by Texas Tech University Press, the book was released July 23 and now available through Amazon as well as Barnes & Noble. Sikes, a Lubbock resident, will have a table outside Horton's Antiques during 2nd Friday Downtown's Wine Walk on Aug. 12, selling and signing copies of the 288-page hardback which retails for $24.95. The book is available at the Wayland Book Store as well as at the new Jimmy Dean Museum, which opens Sept. 28.
"Growing up in Plainview and graduating from Plainview High School, I always knew something about LaVern Roach, especially because of the LaVern Roach Award, which went to my best friend our senior year. LaVern was known for his sportsmanship and clean living, but I had a passion to find the story behind the story."
With the support of Roach's widow, Evelyn Roach Trice, along with many of the boxer's friends and associates, Sikes was able to craft a fascinating, well-researched, easily-flowing account of the boxer's formative years during the depths of the Depression, his growing love of the sport, his dedication to become the best, his ability to hone his craft as a Marine during WWII, and his quick rise to the highest ranks of the sport.
Angelo Dundee, who trained and managed such champions as Muhammad Ali, George Foreman, Willie Pastrano, Carmine Basilio, Ralph Dupas and others, told Sikes, "Boxing changed because of LaVern Roach."
Dundee not long before he died, told Sikes, "I had the pleasure and honor to meet LaVern Roach as a person and human being – great on both counts. He would have been a fistic star at any time – championship material. Walked like a champ in and out of the ring."
Starting as a skinny kid from West Texas, Roach rose from obscurity to become one of boxing's most popular figures during the 1940s. His death on Feb. 23, 1950 – the first such death resulting from a nationally-televised fight – brought boxing under closer scrutiny by the general public and authorities than ever before.
Sikes puts together a spellbinding tale that follows Roach's all-too-brief journey from a West Texas amateur hitchhiking to Lubbock to practice his craft, to his drive to graduate from PHS early so he could become a Marine.
While in the service, Roach was captain of the nation's most successful military boxing team. Earning the national Golden Gloves welterweight champion, he was never knocked down in the ring in his more than 100 amateur and was named the nation's best military boxer to come out of World War II. He received his award Gene Tunney, recipient of the same award for World War I.
Turning pro shortly before his discharge, Roach was named The Ring Magazine's Rookie of the Year for 1947. He went on to have 33 professional fights, losing just 5, before his final bout against George Small in 1950 at New York City's St. Nicholas Arena. Roach fought in more 130 bouts throughout his lifetime, beginning in 1938 with his first amateur fight in Memphis, Texas. His overall amateur record was at least 100 victories against five losses.
Sikes notes that while Roach was a top contender for the world championship, he was universally respected as the sport's top gentleman, rejecting its darker side including hard drinking, womanizing and underworld influences. Instead, Roach used his earning to support his parents and siblings back home while avoiding outside influences to maintain his fight-ready conditioning. Roach was both confident and unassuming, but never arrogant. His ultimate goal was to return to Plainview to raise a family and become a rancher, a dream denied by his untimely death.
In researching Roach's story, Sikes uncovered information that his widow didn't even know, such as the origin of a bracelet embossed with the Marine emblem -- one of his most prized possessions. Sikes determined that it was given to the boxer by actor John Wayne, who judged some of Roach's matches during a military tournament. Wayne was on base to film "The Flying Leathernecks," and presented the token to Roach for winning the tournament.
"This book details every aspect of his life," Evelyn Roach Trice wrote for the book's dustcover, "not only his fame as a boxer, but more importantly the essence of who he was as a person. Through it I learned things about LaVern that I never know before. This story is a glowing testimonial to his life."
C.R. "Choc" Hutcheson, a friend and former Lubbock Avalanche-Journal sportswriter, adds, "LaVern's story epitomizes dedication, discipline and devotion as it moves from his youth in hardscrabble Great Depression days, through life-changing World War II, to national acclaim as Gold Gloves champion and professional boxing standout."
"This is a story that needs to be told," Sikes said before presenting a book to the Plainview Lions Club which sponsors the LaVern Roach Award. "He was truly someone special. Ultimately, I would like to see him in both the Panhandle Sports Hall of Fame and Texas Sports Hall of Fame."
Sikes graduated from Texas Tech and earned a master's degree from Wayland. He is scheduled to present his book at the Cowboy Symposium at Texas Tech in September and the Texas Book Festival in Austin in December.
Our site opened in March of 2010.
77,625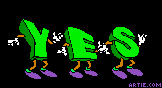 Visit the "In Memory" page to honor
our deceased classmates by posting
a remembrance on
their memorials.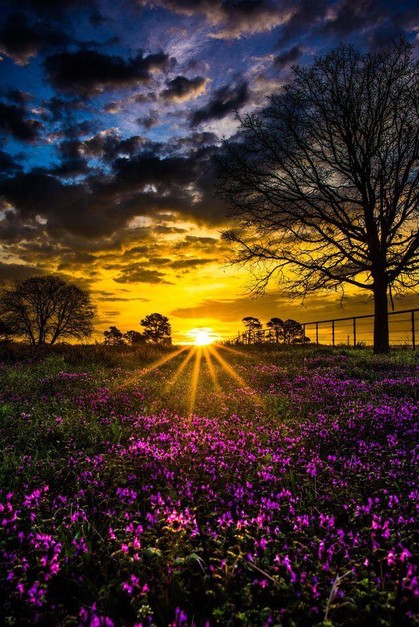 Elvis stopped by for a visit!!!
If you are a visitor here and are interested in starting a great website like this for your own class, family, church, etc. click
here
to learn all about how to get started. It is easy and fun -- and our site receives
monetary credit if you do!!!