Cool Links and Stuff
Plainview Links
click on the pictures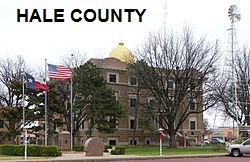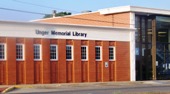 Hale County History and Geneaological
Information at the Library

Click on the map and see the
different religions by state and elsewhere by holding cursor over a state
What happened in your birth year?
A different take on what happened the year you were born. Just click on the picture below, type in your year and hit the question mark.
This is amazing. Just click on your state,
drag mouse across the state and every
county will appear. Shows population and
nationality of each county.
Click the map to begin.
Know your Birth Verse? We all have one,
click the Bible to find yours
Brain Age test . . . what is the
real age of your brain? -- interesting --
click the picture to check it out.
LIFE magazine is the treasured photo-
graphic magazine that chronicled the 20th
Century. It now lives on at LIFE.com. You can browse issues from your birth through your growing-up years. Just click on
Grace Kelly to visit the magazine.
You CAN go home again. Click on the house to visit your old neighborhood
.
Don Ford had mentioned the "Back in Time" column that runs daily in the Plainview Herald. It includes news clips from the 50's, 60's, etc. Check it out -- you will see lots of familiar names.
The "Power of Observation"
We think we are aware of things seen
every day . . . But are we really?
C
lick on the eye to test your
More great links to visit . . . .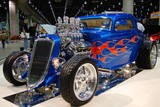 Click the picture above to view a video of a classic
car show in Las Vegas -- circa 1966.
Click on each title for a step back in time
When Life Was in Black and White
Cars We Drove in the Fifties & Sixties
The Greatest TV Shows from the 50's and 60's
Plus the classic older video Jukebox with
Doo Wop and forgotten 45's -- click the
picture to check it out -- a really great
collection with information about each video.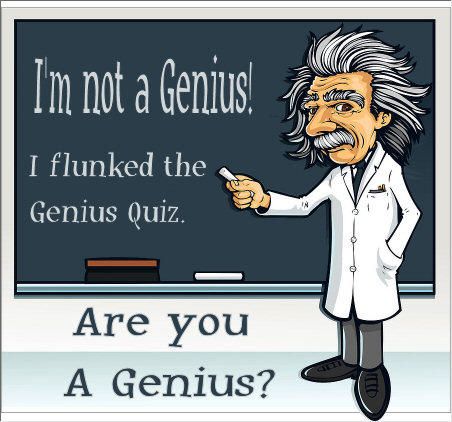 Click the picture to see if you are a Genius!!!
OLD PERSON PRIDE
Old People are easy to spot at sporting events; during the playing of the National Anthem. Old People remove their caps and stand at attention and sing without embarrassment. They know the words and believe in them.

Old People remember World War II, Pearl Harbor, Guadalcanal , Normandy and Hitler. They remember the Atomic Age, the Korean War, The Cold War, the Jet Age and the Moon Landing. They remember the 50 plus Peacekeeping Missions from 1945 to 2005, not to mention Vietnam.

If you bump into an Old People on the sidewalk he will apologize. If you pass an Old Person on the street, he will nod or tip his cap to a lady. Old People trust strangers and are courtly to women.

Old People hold the door for the next person and always, when walking, make certain the lady is on the inside for protection.

Old People get embarrassed if someone curses in front of women and children and they don't like any filth or dirty language on TV or in movies.

Old People have moral courage and personal integrity. They seldom brag unless it's about their children or grandchildren.
It's the Old People who know our great country is protected, not by politicians, but by the good Lord Himself who loves us all.

This country needs "Old People" with their work ethic, sense of responsibility, pride in their country and decent values.

We need them now more than ever! Thank God for Old People!
And then it's winter . . . .

You know . . . time has a way of moving quickly
and catching you unaware of the passing years.

It seems just yesterday that I was young,
just married and embarking on my new life with my mate. And yet in a way, it seems like eons ago,
and I wonder where all the years went.
I know that I lived them all...
And I have glimpses of how it was back then and of all my hopes and dreams...
But, here it is..the winter of my life and it catches me by surprise...
How did I get here so fast?
Where did the years go and where did my youth go?
I remember well...
seeing older people through the years and thinking that those older people were years away from me and that winter was so far off that I could not fathom it or imagine fully what it would be like...
But, here it is...
my friends are retired and getting gray...
they move slower and I see an older person now.
Some are in better and some worse shape than me...
but, I see the great change...
Not like the ones that I remember who were young and vibrant...
but, like me, their age is beginning to show and we are now those older folks
that we used to see and never thought we'd be.
Each day now, I find that just getting a shower is a real target for the day!
And taking a nap is not a treat anymore ... it's mandatory! Cause if I don't on my own free will .. I just fall asleep where I sit!
And so . . .
now I enter into this new season of my life unprepared for all the aches and pains and the loss of strength and ability to go and do things that I wish I had done but never did!!
But, at least I know, that though the winter has come, and I'm not sure how long it will last...this I know, that when it's over...its over....
Yes , I have regrets. There are things I wish I hadn't done, things I should have done, but indeed, there are many things I'm happy to have done.
It's all in a lifetime....
So, if you're not in your winter yet...
let me remind you, that it will be here faster than you think.
So, whatever you would like to accomplish in your life please do it quickly!
Don't put things off too long!!
Life goes by quickly. So, do what you can today,
as you can never be sure whether
this is your winter or not!
You have no promise that you will see all the seasons of your life . . . so,
live for today and say all the things that you want your loved ones to remember . . .
and hope that they appreciate and love you for all the things that you have done for them in all the years past!!
It's so good to hear Paul Harvey's voice in this narration. This is a great tribute to the farmer. Some of us were reared on farms and can certainly relate to the words spoken. If you weren't raised on a farm, this may
give you new perspective Hope you enjoy. Thanks to Ron Hayes

Now that I'm older,
here's what I've discovered:
1. I started out with nothing, and I still have most of it.
2. My wild oats have turned into prunes and All Bran.
3. I finally got my head together; now my body is falling
apart.
4. Funny, I don't remember being absent minded . . .
5. All reports are in: Life is now officially unfair.
6. If all is not lost, where is it?
7. It is easier to get older than it is to get wiser.
8. Some days you're the dog; some days you're the
hydrant.
9. I wish the buck stopped here; I could use a few . . .
10. Kids in the back seat cause accidents.
11. Accidents in the back seat cause . . . kids.
12. It's hard to make a comeback when you haven't been
anywhere.
13. Only time the world beats a path to your door is when
you're
in the bathroom.
14. If God wanted me to touch my toes, he would have put
them
on my knees.
15. When I'm finally holding all the cards, why does
everyone
decide to play chess?
16. It's not hard to meet expenses . . . they're everywhere.
---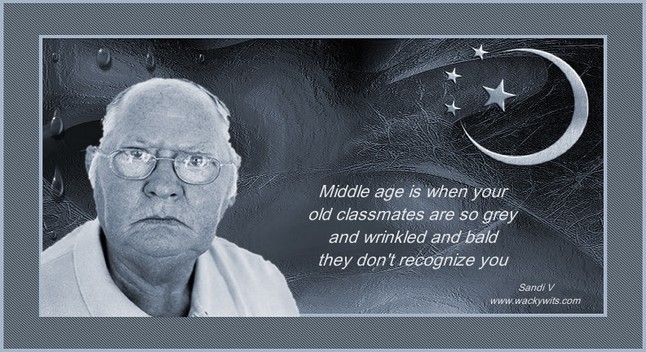 Wasn't This Us????
A little house with three bedrooms, one bathroom and one car on the street.

A mower that you had to push to make the grass look neat.


In the kitchen on the wall we only had one phone,
And no need for recording things,
someone was always home.


We only had a living room where we would congregate,
Unless it was at mealtime in the kitchen where we ate.


We had no need for family rooms or extra rooms to dine,
When meeting as a family those two rooms
would work out fine.


We only had one TV set, and channels maybe two,
But always there was one of them with
something worth the view.

For snacks we had potato chips that tasted like a chip,
And if you wanted flavor there was Lipton's onion dip.


Store-bought snacks were rare because my mother
liked to cook,
And nothing can compare to snacks in Betty Crocker's book.


Weekends were for family trips or staying home to play,
We all did things together -- even go to church to pray.


When we did our weekend trips depending on the weather,
No one stayed at home because we liked to be together.


Sometimes we would separate to do things on our own,
But we knew where the others were without
our own cell phone.

Then there were the movies with your favorite movie star,
And nothing can compare to watching movies in your car.


Then there were the picnics at the peak of summer season,
Pack a lunch and find some trees and never need a reason.


Get a baseball game together with all the friends you know,
Have real action playing ball -- and no game video.


Remember when the doctor used to be the family friend,
And didn't need insurance or a lawyer to defend?


The way that he took care of you or what he had to do,
Because he took an oath and strived to do the best for you.

Remember going to the store and shopping casually,
And when you went to pay for it you
used your own money?


Nothing that you had to swipe or punch in some amount,
Remember when the cashier person had to really count?


The milkman used to go from door to door,
And it was just a few cents more than going to the store.


There was a time when mailed letters came right
to your door,
Without a lot of junk mail ads sent out by every store.


The mailman knew each house by name and knew
where it was sent;
There were not loads of mail addressed to "present occupant."


There was a time when just one glance was all that
it would take,
And you would know the kind of car, the mode
l and the make.


They didn't look like turtles trying to squeeze out every mile;
They were streamlined, white walls, fins, and really had some style.


One time the music that you played whenever
you would jive,
Was from a vinyl, big-holed record called a forty-five.


The record player had a post to keep them all in line,
And then the records would drop down and play one at a time.


Oh sure, we had our problems then, just like we do today,
And always we were striving, trying for a better way.

Oh, the simple life we lived still seems like so much fun,
How can you explain a game, just kick the can and run?


And why would boys put baseball cards
between bicycle spokes,
and for a nickel red machines had little bottled Cokes?
This life seemed so much easier and slower in some ways,
I love the new technology but I sure miss those days.
So time moves on and so do we, and nothing stays the same,
But I sure love to reminisce and walk down memory lane
The History Lovers Calendar
Click a Day to See Its Trivia

How Wasteful the Older Generation Was ...



In the line at the store, the cashier told the older woman that she should bring her own grocery bag because plastic bags weren't good for the environment.
The woman apologized to him and explained, "We didn't have the green thing back in my day."

The clerk responded, "That's our problem today. The former generation did not care enough to save our
environment."

He was right, that generation didn't have the green thing in its day.

Back then, they returned their milk bottles, soda bottles and beer bottles to the store. The store sent them back to the plant to be washed and sterilized and refilled, so it
could use the same bottles over and over. So they really were really recycled.

But they didn't have the green thing back in that customer's day.

In her day, they walked up stairs, because they didn't have an escalator in every store and office building. They walked to the grocery store and didn't climb into a 300-horsepower machine every time they had to go two blocks.

But she was right. They didn't have the green thing in her day.

Back then; they washed the baby's diapers because they didn't have the throw-away kind. They dried clothes on a line, not in an energy-gobbling machine burning up 220
volts – wind and solar power really did dry the clothes. Kids got hand-me-down clothes from their brothers or sisters,
not always brand-new clothing.

But that old lady is right; they didn't have the green thing back in her day.

Back then; they had one TV, or radio, in the house – not a TV in every room. And the TV had a small screen
the size of a handkerchief, not a screen the size of the state of Montana . In the kitchen, they blended and stirred by hand because they didn't have electric machines to do everything for you. When they packaged a fragile item to send in the mail, they used a wadded up old newspaper to cushion it,
not styrofoam or plastic bubble wrap.

Back then, they didn't fire up an engine and burn gasoline just to cut the lawn. They used a push mower
that ran on human power. They exercised by working so they didn't need to go to a health club to run on treadmills that operate on electricity.

But she's right; they didn't have the green thing back then.

They drank from a fountain when they were thirsty instead of using a cup or a plastic bottle every time they had a drink of water. They refilled their writing pens with ink
instead of buying a new pen, and they replaced the razor blades in a razor instead of throwing away the whole razor just because the blade got dull.

But they didn't have the green thing back then.


Back then, people took the streetcar or a bus and kids rode their bikes to school or rode the school bus instead of turning their moms into a 24-hour taxi service. They had one electrical outlet in a room, not an entire bank of sockets to power a dozen appliances. And they didn't need a
computerized gadget to receive a signal beamed from satelites 2,000 miles out in space in order to find the nearest pizza joint.

But isn't it sad the current generation laments how wasteful the old folks were just because they didn't have the green thing back then?



When the worst thing you could do at school was smoke in the bathrooms, flunk a test, or chew gum
And the banquets were in the cafeteria and we danced to a juke box
later, and all the girls wore fluffy pastel gowns and the
boys wore suits and we were allowed
to stay out 'till midnight
When a '57 Chevy was everyone's dream car . . . to cruise,
peel out, lay rubber and watch drag races
And no one ever asked where the car keys were 'cause they were
always in the car, in the ignition, and the doors were never
locked
And you got in big trouble if you accidentally locked the
doors at home, since no one ever had a key
Remember lying on your back on the grass with your
friends and saying things like "that cloud looks like a . . . "
And playing baseball with no adults to help kids with the rules
of the game? Back then, baseball was not a
psychological group learning experience - it was a game.
Remember when stuff from the store came without safety caps
and hermetic seals 'cause no one had yet tried to poison
a perfect stranger
And everyone knew about Nancy Drew, The Hardy Boys,
Laurel & Hardy, Howdy Doody and The Peanut Gallery, The
Lone Ranger, The Shadow Knows, Roy and Dale, Trigger and
Buttermilk
When everyone was familiar with the sound of a real mower on Saturday morning, and summers filled with bike rides, playing in cowboy land, baseball games, bowling and visits to the pool . . . and eating Kool-Aid powder with sugar
When being sent to the principal's office was nothing compared to the fate that awaited a misbehaving student at home. Basically, we were in fear for our lives, but it wasn't because of drive by shootings, drugs, gangs, etc. Our parents and grandparents were a much bigger threat! But we all survived because their love was greater than the threat.
And . . . with all our progress . . . don't you wish, . . . just once . . . you could slip back in time and savor the slower pace . . . and share it with the children of today . . . .
Didn't that feel good, just to go back and say, Yeah, I remember that!
And was it really that long ago?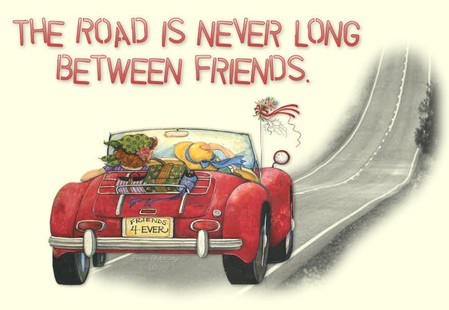 You may have grown up in the fifties if you heard your
I'll tell you one thing, if things keep going the way they are it's going to be impossible to buy a weeks groceries for $20.
Have you seen the new cars coming out next year? It won't be long until $5,000 will only buy a used one.
Did you hear the post office is thinking about charging a dime just to mail a letter?
If they raise the minimum wage to $1, nobody will be able to hire outside help at the store.
When I first started driving, who would have thought gas would someday cost 50 cents a gallon?
I'm afraid to send my kids to the movies any more. Ever since they let Clark Gable get by with saying 'damn' in Gone With the Wind, it seems every movie has a 'hell' or 'damn' in it.
Also, it won't be long until couples are sleeping in the same bed in the movies. What is this world coming to?
Pretty soon you won't be able to buy a good 10 cent cigar.
I read the other day where some scientist thinks it's possible to put a man on the moon by the end of the century. They even have some fellows they call astronauts preparing for it here in Texas.
Did you see where some baseball player just signed a contract for $75,000 a year just to play ball? It wouldn't surprise me if someday they'll be making more than the president.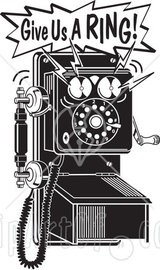 THE OLD BLACK PHONE ON THE WALL.
When I was a young boy, my father had one of the first telephones in our neighborhood. I remember the polished, old case fastened to the wall. The shiny receiver hung on the side of the box. I was too little to reach the telephone, but used to listen with fascination when my mother talked to it.

Then I discovered that somewhere inside the wonderful device lived an amazing person. Her name was "Information Please" and there was nothing she did not know. Information Please could supply anyone's number and the correct time.

My personal experience with the genie-in-a-bottle came one day while my mother was visiting a neighbor. Amusing myself at the tool bench in the basement, I whacked my finger with a hammer, the pain was terrible, but there seemed no point in crying because there was no one home to give sympathy.

I walked around the house sucking my throbbing finger, finally arriving at the stairway. The telephone! Quickly, I ran for the footstool in the parlor and dragged it to the landing. Climbing up, I unhooked the receiver in the parlor and held it to my ear.

"Information, please" I said into the mouthpiece just above my head.

A click or two and a small clear voice spoke into my ear.

"Information."

"I hurt my finger..." I wailed into the phone, the tears came readily enough now that I had an audience.

"Isn't your mother home?" came the question.

"Nobody's home but me," I blubbered.

"Are you bleeding?" the voice asked.

"No," I replied. "I hit my finger with the hammer and it hurts."

"Can you open the icebox?" she asked.

I said I could.

"Then chip off a little bit of ice and hold it to your finger," said the voice..

After that, I called "Information Please" for everything.. I asked her for help with my geography, and she told me where Philadelphia was. She helped me with my math.

She told me my pet chipmunk that I had caught in the park just the day before, would eat fruit and nuts.

Then, there was the time Petey, our pet canary, died. I called,

'Information Please," and told her the sad story. She listened, and then said things grown-ups say to soothe a child. But I was not consoled. I asked her, "Why is it that birds should sing so beautifully and bring joy to all families, only to end up as a heap of feathers on the bottom of a cage?"

She must have sensed my deep concern, for she said quietly, 'Wayne , always remember that there are other worlds to sing in."

Somehow I felt better.

Another day I was on the telephone, "Information Please."

"Information," said in the now familiar voice. "How do I spell fix?"
I asked.

All this took place in a small town in the Pacific Northwest . When I was nine years old, we moved across the country to Boston . I missed my friend very much. "Information Please" belonged in that old wooden box back home and I somehow never thought of trying the shiny new phone that sat on the table in the hall. As I grew into my teens, the memories of those childhood conversations never really left me..

Often, in moments of doubt and perplexity I would recall the serene sense of security I had then.. I appreciated now how patient, understanding, and kind she was to have spent her time on a little boy.

A few years later, on my way west to college, my plane put down in Seattle . I had about a half-hour or so between planes. I spent 15 minutes or so on the phone with my sister, who lived there now. Then without thinking what I was doing, I dialed my hometown operator and said, "Information Please."

Miraculously, I heard the small, clear voice I knew so well.

"Information."

I hadn't planned this, but I heard myself saying,

"Could you please tell me how to spell fix?"

There was a long pause. Then came the soft spoken answer, "I guess your finger must have healed by now."

I laughed, "So it's really you," I said. "I wonder if you have any idea how much you meant to me during that time?"

'I wonder," she said, "if you know how much your call meant to me. I never had any children and I used to look forward to your calls."

I told her how often I had thought of her over the years and I asked if I could call her again when I came back to visit my sister.

"Please do", she said. "Just ask for Sally."

Three months later I was back in Seattle . A different voice answered,

"Information." I asked for Sally.

"Are you a friend?" she said.

"Yes, a very old friend," I answered.

"I'm sorry to have to tell you this," she said. "Sally had been working part time the last few years because she was sick. She died five weeks ago."

Before I could hang up, she said, "Wait a minute, did you say your name was Wayne ?" "

Yes." I answered.

"Well, Sally left a message for you. She wrote it down in case you called. Let me read it to you."

The note said,

"Tell him there are other worlds to sing in. He'll know what I mean."

I thanked her and hung up. I knew what Sally meant.

Never underestimate the impression you may make on others.

Whose life have you touched today?

May you find the joy and peace you long for.

I loved this story and just had to share it. I hope you enjoy it too.
---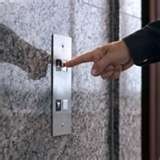 Click to return to top